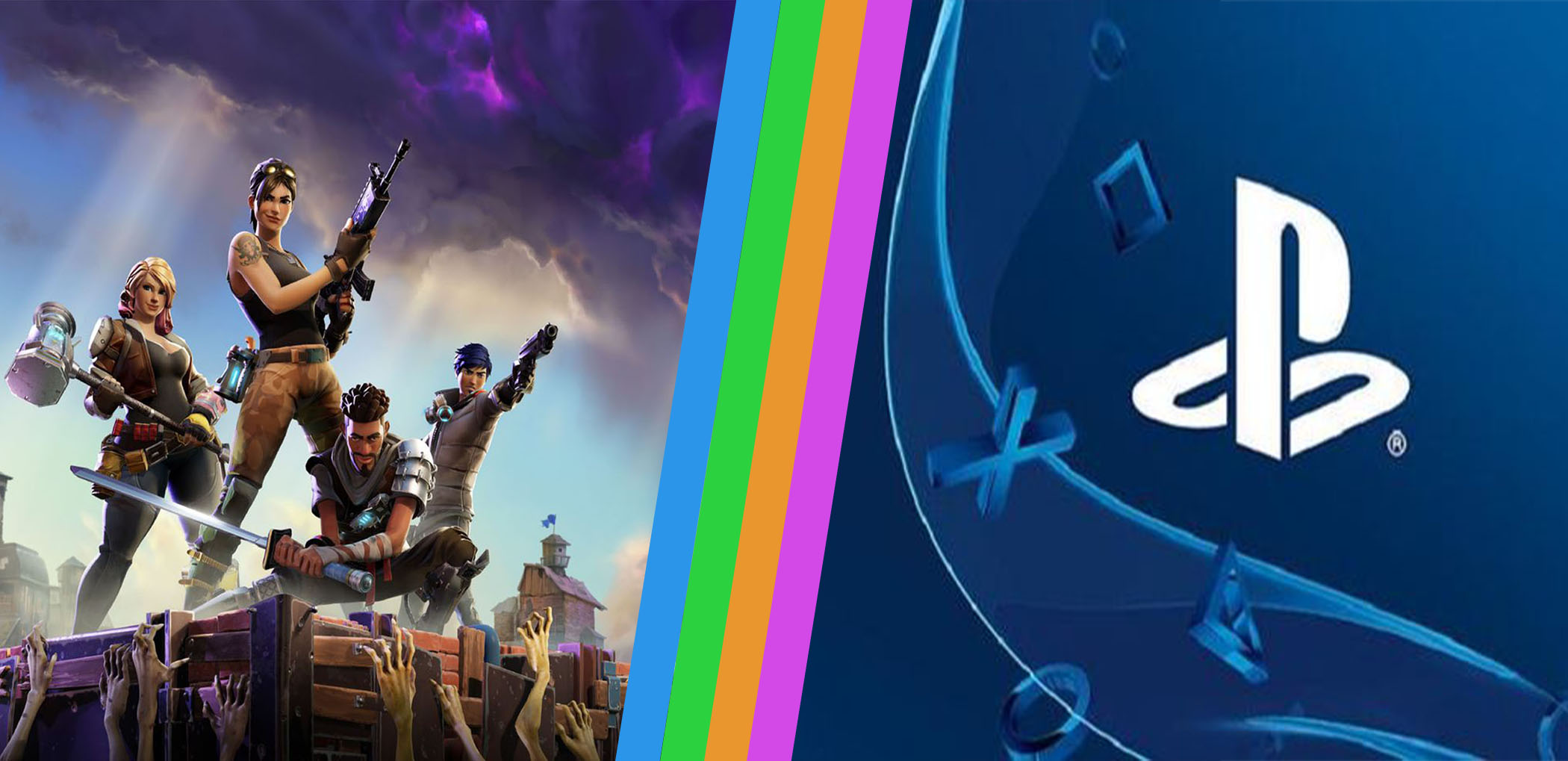 Sony has baffled the minds of its players and patrons once again; this time about something that is becoming all too familiar. On Tuesday, June 12, the first day of E3 2018, Fortnite was announced to be getting a port for the Nintendo Switch. Along with the announcement, speculations were formed on whether PS4 users would be able to cross play with users playing the game on a Switch. To gamer's dismay, and perhaps good guesses, the cross-platformplay was not applicable to those using a Sony PSN account.
Basically what that means is that if you sign up for an Epic games account with your PlayStation Network information and played Fortnite with that account, you now can't play Fortnite on anything other than a PS4, PC, Mac, or Android device. Not only that, but you also cannot cross play with anyone else playing Fortnite on an Xbox One or Nintendo Switch console.
Let's break it down:
If you want to play the game Fornite you must create an account on the developers, Epic Games, website. When signing up you are asked to enter in an email address, once the account is activated you can then connect your account to the various gaming consoles. But, if your email address has been attached to your PSN account, you cannot attach your Epic Games account to an Xbox or Nintendo Switch; thus denying you the ability to play the game anywhere else besides on a PS4, PC, Mac or mobile device.
What could Sony hope to gain?

Once word first started reaching the ears of gamers and gaming journalist alike, some theories started to form. Some people thought that Sony's ever-growing resistance to cross-platform gameplay has to do with them being on top of the console wars. It's no doubt Sony has won this round; selling 70 million PS4 systems, about 20 million VR headsets, and not to mention their massive line up of exclusive games and developers constantly bring in new and old players from all platforms.
So why do they constantly seek approval or perhaps reassurance that they are "the best"? By refusing to give in to the demand for cross-platform play, Sony wants to build up its confidence by seeing the continued gameplay of Fortnite on their console alone and see how many people switch over to their system just to play with their friends. In reality, they are facing more backlash than ever before.
This is not the first game that Sony has not allowed cross play with other systems. For instance, Psyonix's hit 2015 game, Rocket League, does not allow Xbox One and PS4 players to connect in the game. This is due to Sony's refusal to allow its patrons to cross play with other players playing on an Xbox console. Crossplay is still allowed with PC and Mac owners for those using either system.
What makes this situation in the present day so mind-boggling is that Sony isn't only denying you the ability to cross-play with gamers using an Xbox or Switch, but they are also refusing to let you play the game on those systems as well.
Sony's perspective:

For Sony, it's a money issue. They don't like the fact that someone on an Xbox or Switch can play the game, spend money on that system for different skins and collectibles for the game, and then use said purchased items on the PS4, without Sony getting a drop of that money. So, instead, they decided to hold the 70 million gamers who own PS4's, captive to their system.
Sony released a statement to BBC news as follow:

"We're always open to hearing what the PlayStation community is interested in to enhance their gaming experience. Fortnite is already a huge hit with PS4 fans, offering true free-to-play experience so gamers can jump in and play online. With 79 million PS4s sold around the world and more than 80 million monthly active users on PlayStation Network, we've built a huge community of gamers who can play together on Fortnite and all online titles. We also offer Fortnite cross-play support with PC, Mac, iOS and Android devices, expanding the opportunity for Fortnite fans on PS4 to play with even more gamers on other platforms."

By now Sony has surely heard the backlash from members of their community, and the majority of them are outraged. While Sony may have thought denying the cross play opportunity would have made gamers on their system stick around for Fortnite, many have found alternative means. For some gamers this means ditching all their previously hard-earned rewards or paid for collectibles, and starting fresh with a new account on a new system; perhaps not what Sony was hoping for.
Fortnite was first release on July 25, 2017, for the Xbox One, PS4, Windows PC and Mac, and released on iOS and Android devices early in 2018. The overnight success reached a record 3.4 million concurrent players, and the numbers aren't dropping. Since then, it has continued to gain success and popularity in the gaming world and with it now available on the Nintendo Switch there's no telling where this game with land next.